Click here to connect to our ebook library -

Follett Shelf
at

https://wbb08092.follettshelf.com



Log-in with your school network username (ex., 17smithj). Your password is "EBOOK".
You may check out the book or read it online for 2 weeks.

You may return it to the ebook library when you are finished,

or it will disappear from your computer after the 2 week check-out period.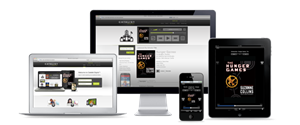 You may also need to download some software for your computer or device.


IMPORTANT:
Make sure to use the "close the book" function when you are reading an ebook.
If you X out of the internet window, you will not be able to get back in to read the book.