Hello Friends and Families!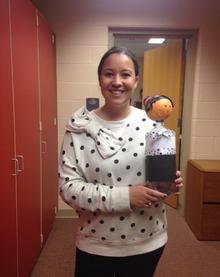 Hello! I am Miss Ashley White and I am thrilled to be teaching 2nd grade at VFE! This is my 8th year teaching, and I'm so very excited to jump into a year full of learning and fun!

Prior to becoming a teacher, I completed a 5 year dual BA/M.Ed. program at Lehigh University. In 2008, I earned my Bachelors in Psychology from Lehigh and graduated magna cum laude. A year later in 2009, I received my Masters in Education from Lehigh...and I have been teaching since then! I still enjoy cheering my alma mater on, and support current students as an active alumni. GO MOUNTAINHAWKS!

My learning did not end when I became a teacher however! In 2012, I earned and received my English as a Second Language Program Specialist certificate from Wilkes University. I have yet to decide what I would like study next, but am currently in the process of drawing inspiration from my wonderfully creative and bright students. In my spare time I love to dance ballet, coach Special Olympics, run fun 5k color runs, play clarinet, and play with my doggies Kreacher & Washington. I am looking forward to a year filled with tons of fun and learning!