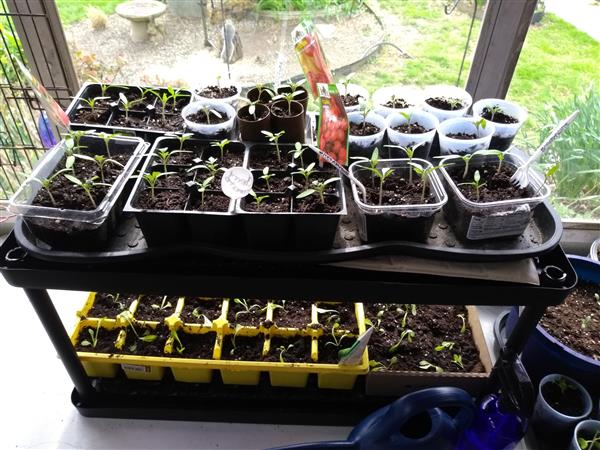 You can use almost anything to grow seeds in. Just make sure it has some holes in the bottom for drainage. That's a job for a grown up in your house, please! The plants in the picture are growing in plastic tomato boxes, chocolate covered caramel boxes (yum), little plastic cups, and even cardboard toilet paper rolls!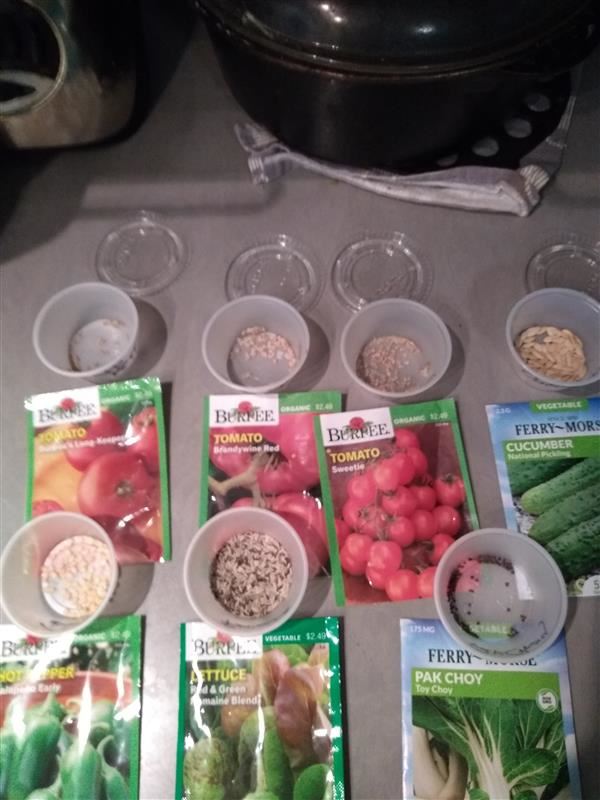 You can get packets of vegetable and flower seeds online, but you can also find seeds in the foods that you eat --- they will grow too! Avocado seeds, pepper seeds, tomato seeds, those pesky pits in lemons and limes? Yup, they will grow!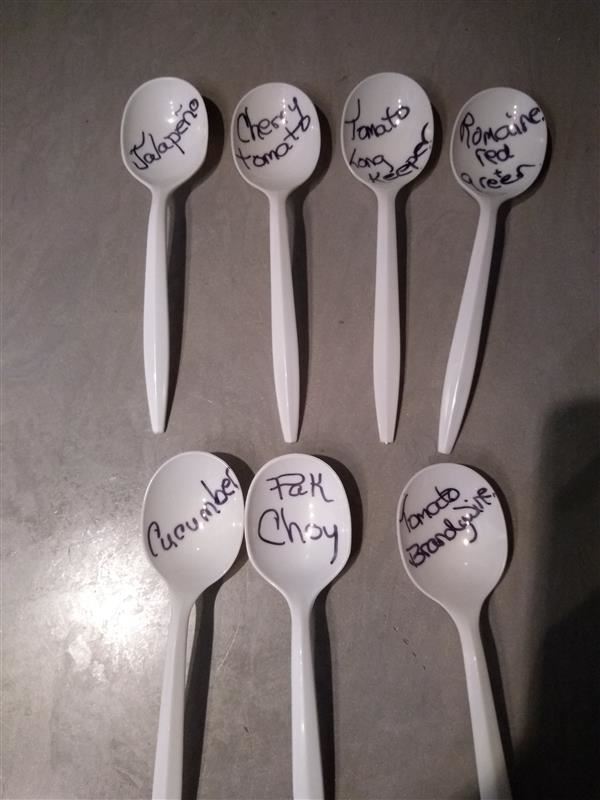 Be sure to mark your plants! You can use anything waterproof --- a popsicle stick, a plastic spoon (I think I've used up all the plastic spoons from my favorite restaurant!), even a small rock from the garden! Be sure that whatever you write with is also waterproof. A sharpie works great, if you have one.
This is a photo of some very fancy tomatoes being grown by a third grade gardener!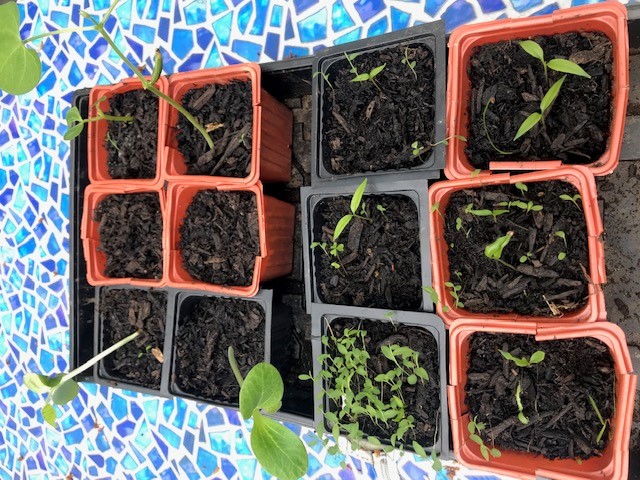 Unidentified vegetables from another third grader!