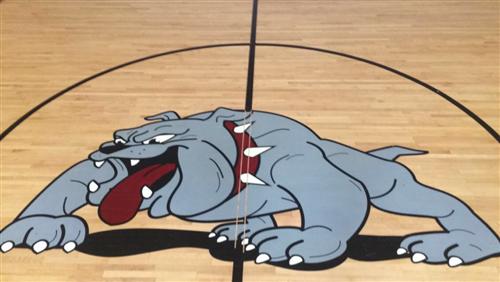 TEMS Bulldogs
The TEMS interscholastic program emphasizes safety, participation, fun and fundamentals. Our school offers athletic programs which provide for the athletic and social development needs of our students. These are open to all 7th and 8th grade students as per the PIAA guidelines. For many of our students, involvement in interscholastic sports is a very important aspect of school life.
Colors: Garnet and Gray
Mascot: Bulldogs
Athletics Hotline (updated daily in-season): 610-240-1250
Please call the Athletics Hotline for the daily schedule and timely updates.
Athletics Office: 610-240-1204
Assistant Principal/Athletic Director: Mrs. Kim Morris

TEMS is a member of the Central League Middle School Scheduling Group, which includes the following middle schools:
Central League Middle Schools
| | |
| --- | --- |
| Bala Cynwyd (Lower Merion) | Radnor |
| Beverly Hills (Upper Darby) | Ridley |
| Drexel Hill (Upper Darby) | Paxon Hollow (Marple Newtown) |
| E.T. Richardson (Springfield) | Strath Haven |
| Garnet Valley | Tredyffrin/Easttown |
| Haverford | Valley Forge |
| Northley (Sun Valley HS) | Welsh Valley (Lower Merion) |
| Springton Lake (Rosetree-Media SD/Penncrest HS) | |

Philosophy
The middle school years are a time for exploration. As a student's self-image crystallizes, exposure to a variety of experiences promotes prudent risk-taking along a pathway to a positive self-image. The interscholastic sports program at TEMS emphasizes the values of participation, team play and sportsmanship. As one progresses through the middle school years, this emphasis is augmented with a process of skill development.
Sports by Season

| | | |
| --- | --- | --- |
| Fall Season | Winter Season | Spring Season |
| Boys Soccer | Boys Basketball | Boys Baseball |
| Field Hockey | Girls Basketball | Boys Lacrosse |
| Football, over 115 lb. | Wrestling | Boys Track and Field |
| Football, under 115 lb. | | Girls Lacrosse |
| Girls Soccer | | Girls Softball |
| Girls Volleyball | | Girls Track and Field |